The year is 1979. Are you ready for pulse-pounding shoot-'em-up action?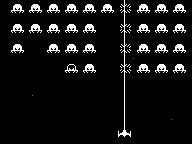 Planet Earth is under attack from extraterrestrial jerks! You, brave starfighter pilot, are mankind's last line of defense!
Once your laser meter is fully charged, fire the mighty laser! Wait a second… the laser transforms aliens into… fruit?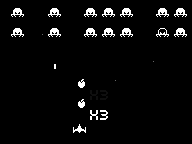 Collect fruit to get the highest score, but don't get too greedy, or the aliens will make you pay! With their bullets!
Keep track of your high score! Play offline! Play with touchscreen controls on the iPhone, iPad, and Android!